Discover more from Mad About Music
The home for people who love music and want to talk about it more.
Thinking about Joy Division As a Middle-aged Man
There's no turning back the clock, but the music still works, albeit in some different ways
By Rick Anderson
Like many people who graduated high school in the early 1980s, I discovered Joy Division in my mid-teens — in my case, shortly after frontman Ian Curtis had committed suicide and the remaining band members had decided to continue under the name New Order.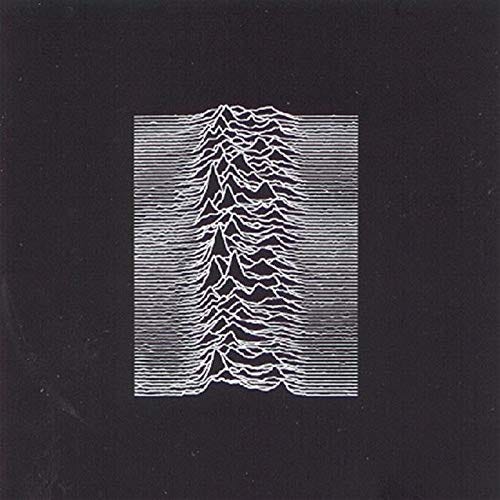 Joy Division is, of course, a legendary post-punk band — perhaps the ne plus ultra of British postpunk style: darkly introspective where punk was exuberantly demonstrative, slow where punk was fast, resigned and depressed where punk was impatient and angry. In the specific case of Curtis, I'll suggest what may seem like an odd parallel: he was to British postpunk what Hank Williams was to mid-century country music — that is to say, someone who took existing lyrical tropes to a revelatory new depth. There is, I would argue, a direct conceptual line between Williams' "Did you ever see a robin weep/When leaves begin to die/That means he's lost the will to live/I'm so lonesome I could cry" and Curtis's "I'm ashamed of the things I've been put through/I'm ashamed of the person I am."
Much has been written about Joy Division's musical innovations as well, in particular the near-complete switching of roles between the bass (which tends to play centrally important melodic figures in mid- to high registers) and the guitar (which functions more rhythmically and texturally). But while I've been listening to Joy Division with great pleasure for almost 40 years now, and continue to respond with excitement when previously-unreleased material is unearthed, and even read with great interest a recent book on the band by Jon Savage, one question has been nagging at the back of my mind: would I love them as much if they had come on the scene now, when I'm in my 50s?
Maybe, and maybe not. Certainly the emotional and developmental context is very different; I'm no longer (thank heaven) the same person I was in my teens, and Joy Division's angst-ridden music couldn't stroke the same chords of worry, confusion, and longing that they did for me at that time because those chords are no longer there — or, at least, they're now tuned to a very different key.  
On the other hand, my appreciation of Joy Division was never just about the emotional content of their songs. Their music did old things in new and exciting ways, and also did new things that other bands had never done before — and I can and do still appreciate those things. Because I was there when the music was new, when I listen to it now I remember how exciting those new things were at the time, and that contributes to my continued enjoyment.
And of course, there are the songs, which — in many cases — are simply outstanding by any objective criterion of pop-song quality. I'm not just talking about the obvious "hits" either (such as they were), like "She's Lost Control" and "Love Will Tear Us Apart" (the latter having now lost some of the pungent relevance it had when the Captain & Tenille's "Love Will Keep Us Together" was still riding high on the charts). Other, less celebrated cuts are genius as well; in that list I'd include "Transmission," "Colony," and "Isolation."
So the bottom line, I guess, is that there probably isn't any way to know for certain whether I'd respond to Joy Division in the same way if I heard them for the first time now, as a middle-aged man. Maybe it doesn't matter. But whatever your age, if you haven't yet spent some time with this remarkable band, I'd strongly recommend it. I'd suggest starting with their first full-length album (Unknown Pleasures) and then moving to their second (Closer). No matter how you respond to those records, I would then recommend checking out the faster, harder, rawer music they made prior to those albums, back when they were called Warsaw. Then, if you find you're still interested, move on to the extensive odds-and-ends collection that came out as the band was in limbo following Curtis's death (Still). All of it is worth hearing, and who knows—maybe it will change your life, no matter how old you are.
---